Back to School, can be such a costly time of year.. and it just seems to creep up on us parents every year… even though we know it is coming! I suppose the end of the school year is such a busy time, and the start of the new school year seems so far away…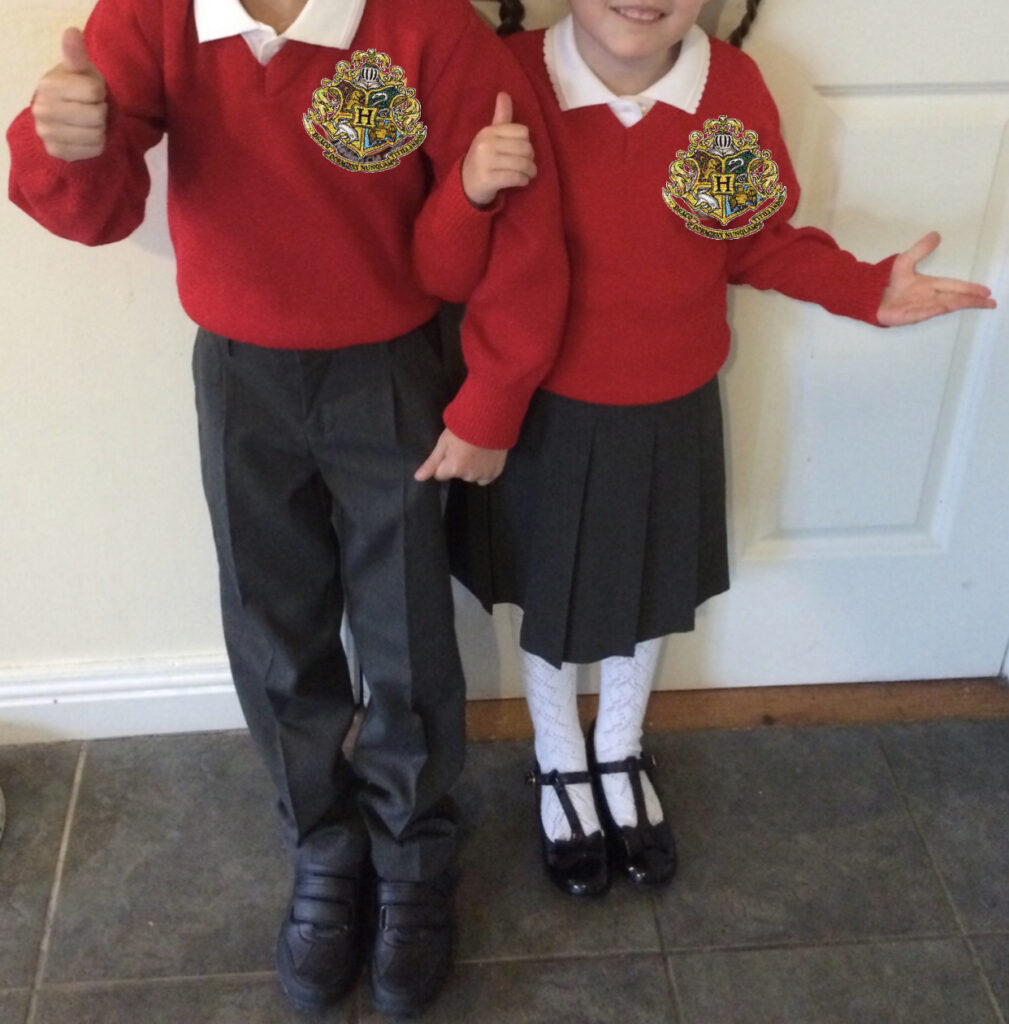 By far the best way of getting ahead, and reducing the stress of back to school costs is to start a sinking fund… saving little and often towards these costs. I started my back to school sinking fund in January, and have been saving monthly towards these costs.
I am going to be sharing different ways that you can also reduce the cost of school uniforms for your little one, and hopefully you can use some of these tips to help you save a little of the expense that uniforms can be, which is especially important with the cost of living rising.
Check your local grocery shops, for school uniform. They often sell great quality uniform at a fraction of the price that the same uniform would be from the school uniform shop. Check your uniform list, see what uniform must be from the school uniform shop, and buy the uniform elsewhere! I have often found the uniforms from the grocery stores to actually be better quality too. They are often anti-wrinkle technology, anti-stain, adjustable waist and also hems that you can lengthen! I would especially keep an eye out in grocery shops in July, as they often have sales on their uniforms at this time of year, however you'll have to be quick! They often sell out of popular sizes quickly. Double check also if you need the stores app, in order to able to avail of the sale.
Crested uniform can be so expensive, and unfortunately if your school has a crested uniform, it is usually compulsory on the uniform list. However there are still some savings to be made with crested uniforms. First I would really recommend asking friends and family that may have older kids in the same school, if they have uniform that they no longer need. Another option is to see if the school has a second hand sale, check with uniform sale/swap groups on Facebook. Sometimes you can find second hand uniforms for sale on online marketplaces, or even check out your local charity shops!
Another way you can save money on school uniforms, is inquire with the uniform shop or school, to see if you can purchase the crest itself. You can then either sew it on or sometimes you can even iron on a crest. This means that you can purchase your uniform for a much more affordable price, from the grocery store and then add the crest. Something to note, is that some uniform shops will only provide the crest, if you get them to sew on the crest.
Its also important to factor in how much your little one, or perhaps not so little one, will grow. I have found it so hard to source uniform a little further into the school year, and also this will save you money. This is where an adjustable uniform will really help. Can you adjust the waist, lengthen the legs? Make sure you get enough too.. I have a boy in this house that loves playing all the sports, and this can mean a few holes in the knees! So an extra pair or two trousers has been vital.